Sandhya Aqua's five pillars of excellence.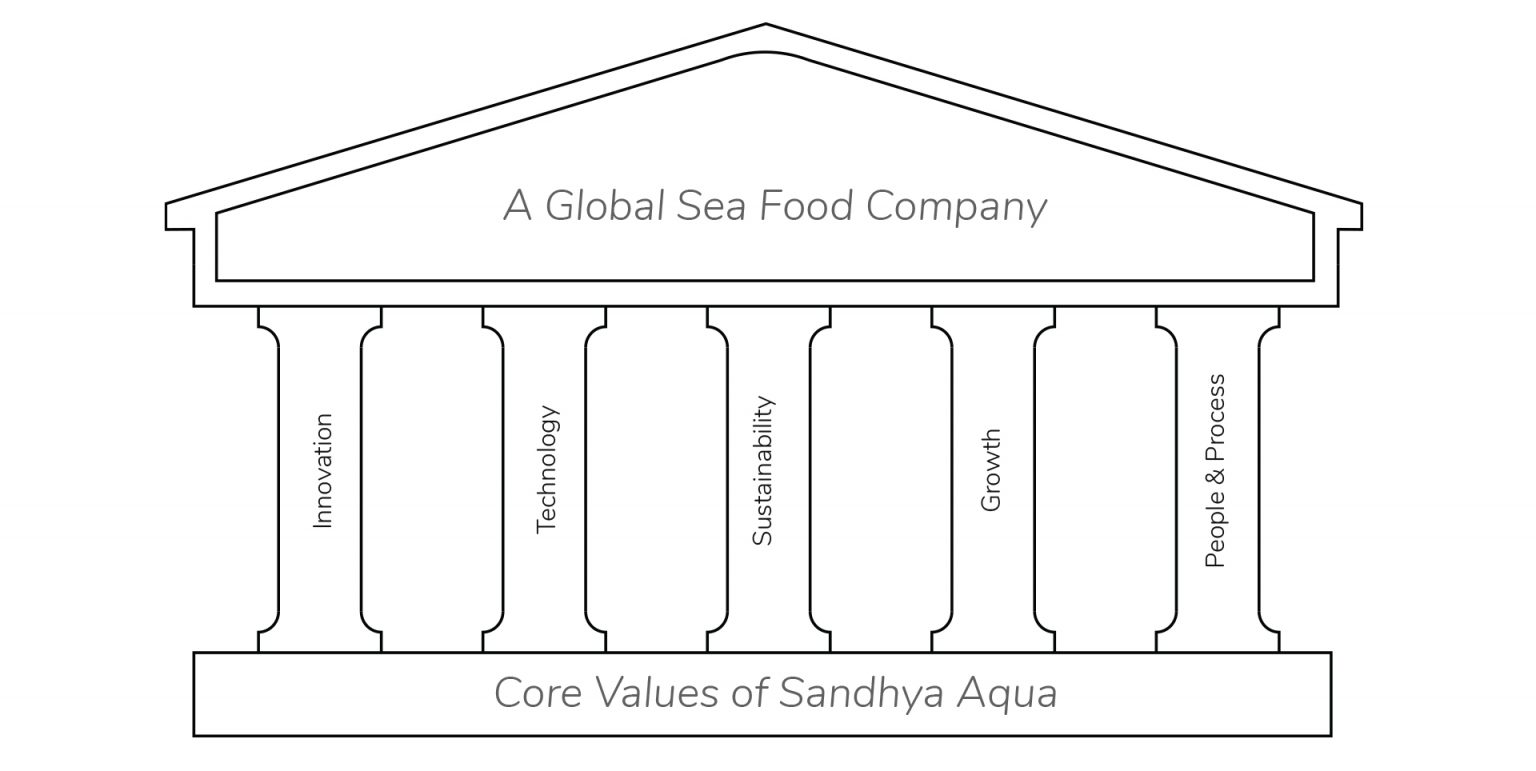 There are the five principles that guide everything we do at Sandhya Aqua. They are our values, our tenets,
and they lead us to the next destination, every day.
Be it of breaking a convention or finding that breakthrough, the key is always innovation. At Sandhya Aqua we believe that "Innovation starts with you" and "Innovation can be in anything". We cannot emphasise enough on innovation, and innovating every day. This is how we collect ideas, this is how we grow.
We believe that technology is the key to value. From effective processing, to better managed workflows, technology plays a crucial role at Sandhya Aqua. We constantly look for the new and evolved, to elevate our processes and our output.
We are a company that draws from the environment. Our long term success hinges on our capability to find the balance between the economic, social and environmental. Sustainability is a key pillar for us, and for our future.
"Evolution is a continuous process; we evolve every day to be better than ever". Our hunger, passion and love for challenges to evolve and adapt to the growing needs of customers while keeping quality and service at the forefront is our key to success.
People and processes are the core of any business and we value both. At Sandhya Aqua, we believe investing in both to find or stride towards excellence. All people, at all levels, and every process they employ needs to be just right, for us to grow and thrive.