Our Community Outreach.
Giving back to world.
Contributing to farmers, and the agriculture ecosystem.
At Sandhya Aqua, we are deeply committed towards the welfare and the well-being of the communities of the ecosystem we operate in.
We constantly strive towards making a positive impact. We have helped farmers in getting their farms officially certified (ASC/BAP). And constantly work to educate them
on the latest and best aquaculture practices.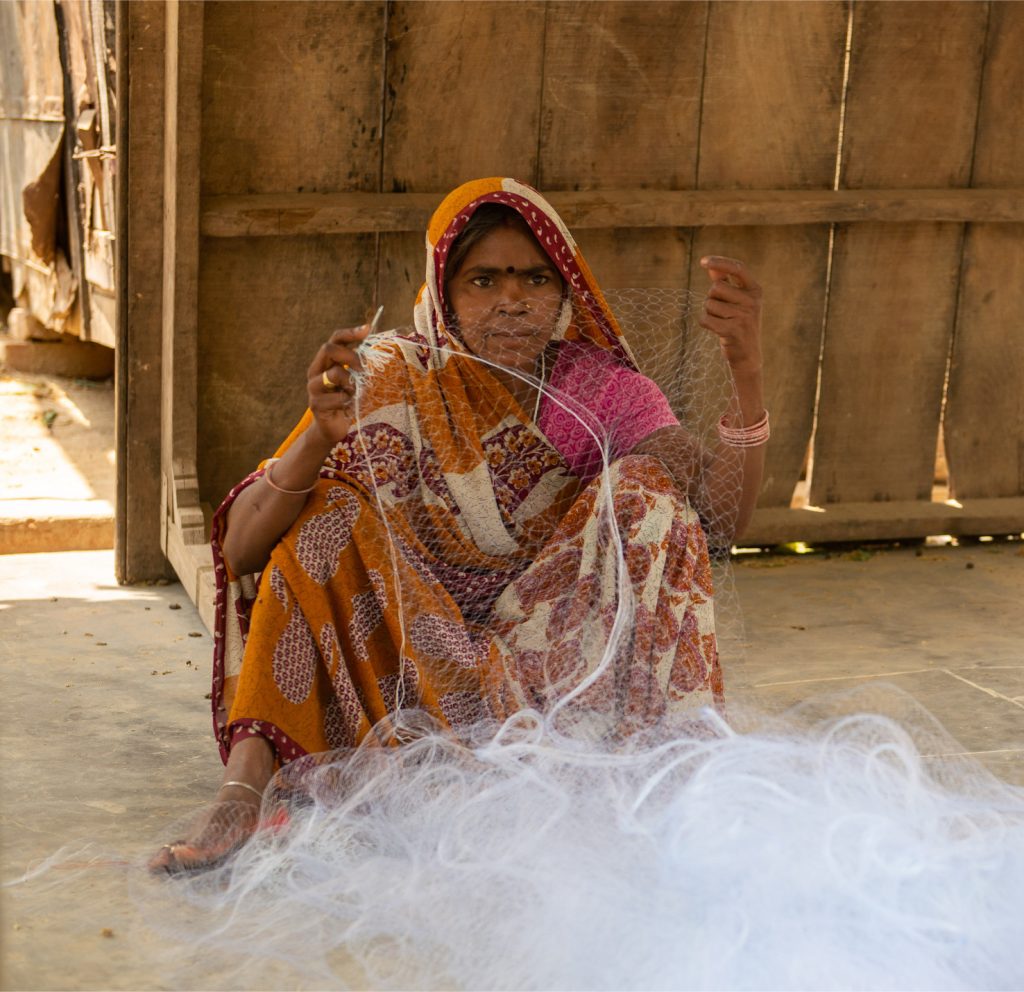 The majority of women in India's workforce are unemployed. Balancing this figure is crucial for a healthy, thriving and equal community. At Sandhya Aqua,
we are committed to doing our bit to ensure that we find this balance. 90% of our workers are women. We believe this effort not only contributes to balance workforce gender inequality, it also harmonizes the society as well. When women are aware, educated and empowered, the entire country moves forward. We work to equip them with continuous learning to adapt to newer seafood processing techniques.

Giving back to the community is a key part of who we are at Sandhya Aqua. Be it a crisis that demands that we band together, or building capability to help a community rise to a better future, we will always stand with people, helping them forward.
Here are a few of our outreach initiatives. 
COVID-19 stretched the entire health infrastructure of the country. Rural India bore a significant brunt of this crunch. Sandhya Aqua stood, like many others, to help these communities tide over the crisis. We organised health camps, provided oxygen cylinders to critically shortened villages and provided groceries and essentials in this time of need. 
A healthy environment is perhaps the greatest gift we can give to the next generation. At Sandhya Aqua, we're developing a 42-acre green belt near our Kakinada SEZ plant area. We also actively work towards helping to bring clean and safe drinking water to the villages where we are active. Clean water is a basic necessity, and should be accessible to everyone. We would like to do everything we can to help enable that. 
Sandhya Aqua Foundation is an initiative to help the workers of the company break ceilings and find better paths for their families. We provide financial scholarships to the children of our workers, bringing better education within their reach, and helping them rise above today.